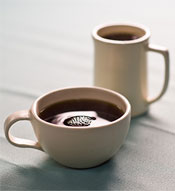 Dear Mentor,
I see a lot of writing at The Well about balancing life with family and children, but I am single. This isn't my choice, but it is where I am. As I've worked on my Ph.D. and pursued an academic career, I haven't had the time or energy to dedicate to searching for a spouse — not that I haven't kept my eyes open! Sometimes I wonder (and have been asked) whether I have given up on having a family, or have missed my chance to find a husband in my pursuit of an education, but I don't see how I could have done anything differently.
Although I have been blessed with good friends, I still long for the support and intimacy that only seems possible in marriage. For myself and my single friends, the marriage question revolves around issues ranging from inconvenience (being the only one without a spouse to accompany you to the department party) to a fundamental doubt and uncertainty about your identity and your future as a woman growing old without any spouse or children to sit with you when you're sick or dying.
Most of you seem to be married. Do you have anything to say to me as a single woman? And I'd like to ask those particularly who have made it further along the road of life without having a husband or family — not to minimize the advice that married women may also be able to offer, but to get the perspective of someone still dealing with this situation.