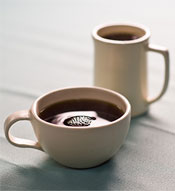 Dear Mentor,
I am in my mid-40s and a postdoc in a small college town. I am married with two children, and my husband and I both work to support our family. Now, after one year of a three-year position, the more I do it, the more I hate this job. I am torn between quitting now or keeping the job until something better comes along. But can I expect a better job to come along when the job outlook — particularly for academic positions — is not getting better?
I enjoy the laboratory work and writing manuscripts. I have great co-workers and student assistants. I like mentoring grad students. What is terribly difficult about the position is my supervisor. He has not given me the freedom that he promised, for example, freedom to hire my choice of assistants. He threatened me with a bad recommendation for an informal evening meeting that I missed, with permission, because of an important event with my daughter. Just this week, he made me agree to try to hire his daughter as one of my assistants, which makes me very uncomfortable. Although university policy does not allow hiring of family members, he approached one of the dignitaries saying she would not be under his direct supervision but would be under mine; the outcome is yet to be decided.
There are so many other examples beyond these. I am not alone in this. Of his many grad students, half have quit in the middle of their programs and for those who quit, I have heard he does not give a good letter of recommendation.
From a worldly perspective, I feel that I am trapped. I have no way out. Only God has comforted me in this issue. I hold onto the words, "If God is for us, who can be against us?"
I know God often does place us in uncomfortable places for his Glory. However, this situation has become so painful, I don't know if I can continue. Do you have any insight for me?