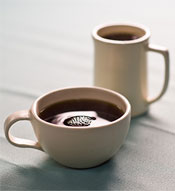 Dear Mentor,
Imagine that you are a young female professional who occasionally (or maybe not so occasionally) is instructed by a (non-supervising) older Male Colleague to do Simple Tasks that he could just as easily do himself with the same amount of time and effort he used to tell you to do them for him. Note that almost all of the time, these Simple Tasks are purely administrative, such as reserving classroom space or copying handouts, and are associated with his own professional work, not with shared departmental responsibilities or yours; there is rarely any question that these could actually be your responsibility. Note also that Male Colleague has had no peer or junior female colleagues in the past 20 years, and in fact you are now the first younger female colleague in Male Colleague's department.
How would you respond the next time he "assigns" a Simple Task?
"Sorry, I'm not your secretary." [said with a smile]
"Gee, I'd love to help you out, but I just have too much on my plate. I bet our admin staff could help you out with that. Good luck!"
"No, I am not willing to do Simple Task. And this is the third time this semester that you have asked me to complete tasks that are your responsibility."
Forward his email request to your mutual supervisor and point out that this type of behavior is part of what contributes to an inhospitable climate for women in your male-dominated field and department.
Start sending him email instructions on how he can provide secretarial-type assistance to you.
Other
Thanks for your advice!