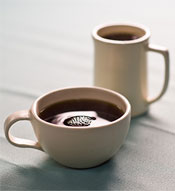 Dear Mentor,
I am in my third year in a PhD program in the social sciences. From the start of graduate school, I was unsure if I wanted a career in academia, and over the past few years I've become increasingly sure that I do not. I would rather work in the nonprofit sector — not just doing research, but running programs and that kind of thing.
I am wrestling with whether or not I should quit my current graduate program, either to get a job or to enroll in a different program. Doing so might require moving; I have a great church community in my current town, and I'm reluctant to leave, but there are few job openings around here in the fields in which I'm interested.
Real-life mentors have encouraged me to stick it out and get a PhD. Some of them seem sure that this is a way for me to embrace my vocation. I moderately enjoy my graduate work, but it's hard for me to see a PhD as a degree that will open up opportunities for me in the non-profit world. I'm afraid that I will finish graduate school without the skills to do what I actually want to do.
How can I better discern my calling and how I ought to follow it? Thanks.