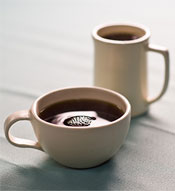 Dear Mentor,
I've been accepted into a prestigious graduate program to study public policy (my passion!), but I am concerned about all the student loans I would have to take out to do this program. I am wondering, does God ever ask us to take financial risks like this, or is this a burden that I should avoid? I want to work in Washington some day, and I want to do the best I can to use my talents and my passion to glorify God, and I do believe this is the best program for me to get to where I want to go.
On the one hand, I worry that student loan debt could become a burden, and I don't want it to dictate my life choices for years to come. On the other hand, I wonder if God wants me to take this risk and trust him with my worries so that I will see all the ways that he provides for me.
I am from a small town and most people have told me that this is too expensive and I should just find something else — settle down, get a job, etc. But I am not ready to give up just yet. I would love to hear from any of you who have faced similar choices with school and career. Thank you!