I was privileged to meet Dr. Natasha Dobrinen at the InterVarsity Midwest Faculty Conference in June 2016. She is on faculty in the math department at the University of Denver, specializing in Set Theory and more recently working on Topology and Ramsey Theory. Natasha travels frequently to speak at professional gatherings. I was able to chat with her just before she left for a two-month excursion to Japan, India, and Europe. 
In the first part of this interview, we discussed Natasha's journey into higher math and the way her faith informs her work.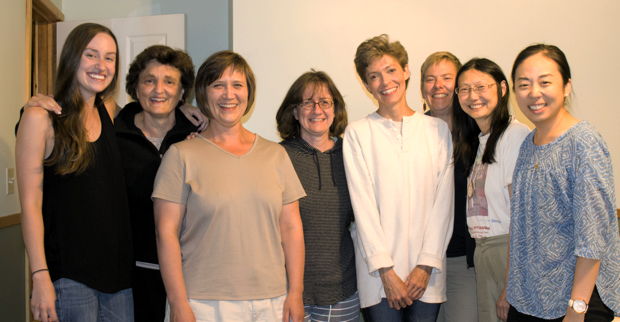 Natasha (third from left) and Karen (second from left) with their cabinmates at Faculty Conference 2016.